Item is in stock
Hurry! Low inventory
Item is out of stock
Item is unavailable
Sleeping Bunny for babies 0-1 years for brain development designed by Experts

Age appropriate

Multi-sensory

Non toxic-eco friendly

Thoroughly researched

3 days return policy

Free delivery on orders above Rs. 500

Orders dispatched in 2 days of ordering
what will my child learn?

Transitional object

Offer comfort and independence.

Improve child's emotional development.
Sleeping Bunny is an object like a favourite blanket of a stuffed bunny, providing a sense of security and comfort.
They can help children transition from being wholly dependent on their caregivers to developing a sense of independence.
 Age
7 month - 3 year
 Page & Dimension 

25

 x 25 cm
Made of
crochet thread
weight
160 gram
Sleeping Bunny
'Transitional objects' or 'Ioveys' help in transition from wholly dependent newborn to independent human beings. It also builds confidence and security in babies.

SLEEPING BUNNY
Transitional objects' or 'Ioveys' help in transition from wholly dependent newborn to independent human beings. It also builds confidence and security in babies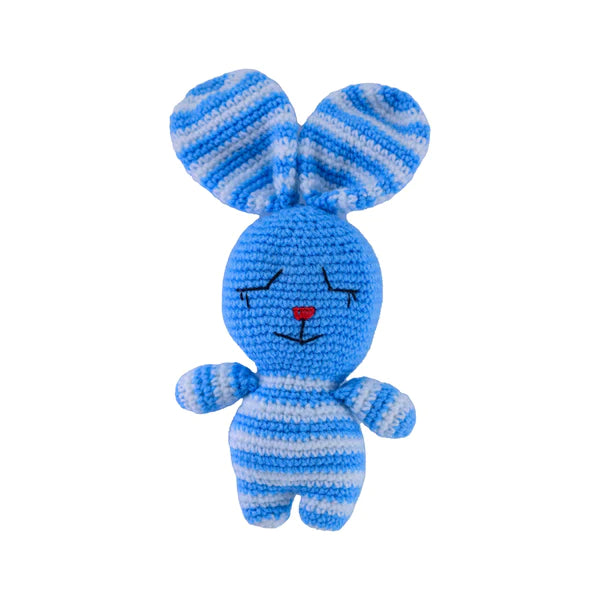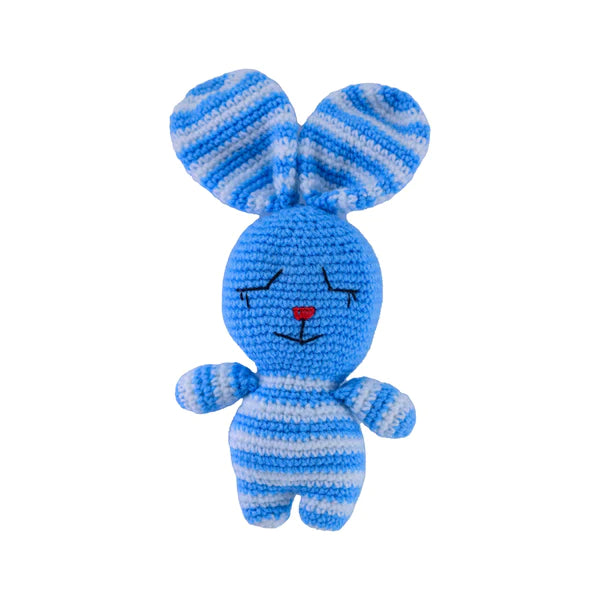 SLEEPING BUNNY
Transitional objects' or 'Ioveys' help in transition from wholly dependent newborn to independent human beings. It also builds confidence and security in babies

Free Delivery On Orders Above Rs.500

Easy and free returns within 03 days

Ships in 5-7 business days